Them Triple B's Baby!
Next time you find yourself talking about Lavar Ball, make sure you mention he's doing his thing though!  That's right, you can say what you want about the outspoken father of Los Angeles Lakers' rookie Lonzo Ball, but the man knows how to stay relevant.  Just a few short years ago, practically no one other than the Chino Hills, California area even knew who this guy was.  Now he's all you hear about when you turn on the tv, radio, or social media.  Lavar Ball definitely has this marketing thing down pat to the tee, that's for sure!  And that's no pun intended, but he actually started off selling Big Baller Brand tee's (which I bought one online by the way), and then transitioned over to sneakers.
Speaking of sneakers, I know most of you probably have heard of the price he put on them, sheesh!  Lavar's son Lonzo, who was drafted number 2 by the Lakers, decided not to sign with a major shoe company but instead they launched his own.  The Big Baller Brand ZO2's!  These shoes caught major attention not because of anything Lonzo did but because Lavar decided to charge $495 for a pair of them!  "If you aint a big baller, then these aint for you", said Lavar afterwards.  I aint gon' lie, no way was I about to support that one, the $50 t-shirt was more of my price range.  Maybe once I hit the lottery or something, I might be able to grab his younger brother's shoes that Big Baller Brand later dropped.  I believe those are a little bit of a lesser amount.
Lavar Ball seems to be a pretty cool guy in my opinion, and a dad that is all about his family.  Some may compare him to a "Joe Jackson" figure but if you get past all the hoopla, I think you will find that he sincerely loves his family and just looking out for the best interest overall.  The Ball family currently has a reality show that appears on Facebook where you can watch episodes of their interesting, daily routines.  Lavar has 3 sons that he trained, coached and brought up through the ranks of basketball.  He claims that all of this was destined being that he purposely chose a wife that was tall and played sports.  Creating professional basketball players was always a dream of his.  In fact, Lavar believes that all three of his son's will one day play together on the Los Angeles Lakers.  I'll give him his props on his psychic prediction of Lonzo getting drafted by the Lakers but we shall see how the rest plays out.  I won't knock it because I know how the Law of Attraction works and this man certainly does too.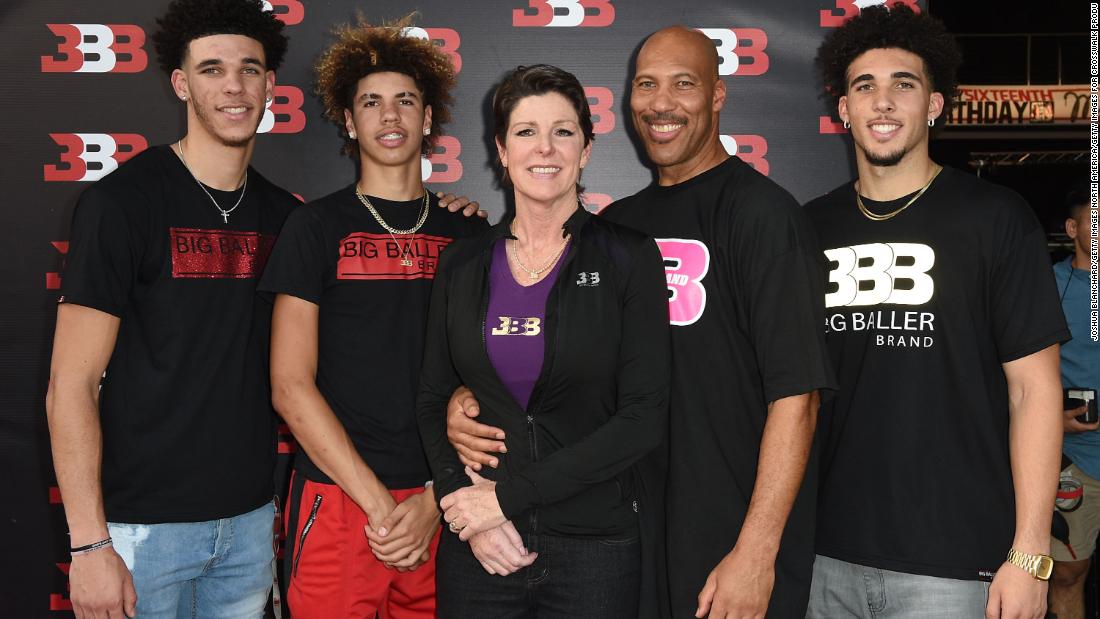 You can find Lavar Ball and his two other sons, LiAngelo and LaMelo over seas in Lithuania at moment.  Both brothers are playing together for the club team, Vytautas.  LaMelo, only 16, became the youngest American Professional basketball player this year by leaving high school and joining Vytautas.
Big Baller Brand has agreed to be a sponsor for Vytautas in which they added the BBB logo to the jerseys.  LiAngelo and LaMelo Ball jersey sales were already soaring beforehand so I'm sure now that the BBB logo has been added, sales should go up even more.  Lavar also announced a partnership that will bring BBB spring water to the marketplace soon.  Apparently, the water will be bottled over seas where the alkaline levels are high and shipped worldwide to consumers.
So the question remains, is Lavar Ball a genius?